Content and landing pages
SEO promotion in the business market requires a more rigorous selection of the semantic core. From search queries, you need to choose those commercial options that are fully consistent with the activities of the company. For example, when selling nuts in large quantities, it is worth selecting only queries like "buy nuts in bulk".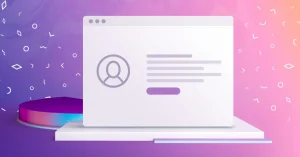 Requests for information should also not be selected. Yes, you can prepare an interesting article on the topic "10 criteria for choosing quality jam", and even good traffic will be organized for it. But the trouble is that users who are not from the target audience will come to such a request – they are not ready to make bulk purchases.
Features of promoting B2B sites on the Internet: tips for effective business promotion
Search engines in the ranking algorithm analyze how long the user spends on the site, how many pages he visits, how much he scrolls to the end of the content. To attract the attention of a potential client with the information provided, consider the following points:
Content must be professionally written. A person who understands the topic will read the description or article, so speak the same language with him. And if a term is used incorrectly, it will raise doubts about whether you are really competent in what you are doing. Do not trust the description to a copywriter who is not in the subject.
The purchase decision is not made instantly, after receiving the basic information, the customer will want to contact the manager and ask him questions. Therefore, do not force him to search for the relevant section, fish out data, how to get an offer, etc. We recommend that you place a telephone number for communication on each page, indicate alternative methods of communication. As a commercial component, describe what the client can receive, for example, wholesale discounts, sales, free samples, specialist visits, etc.
And yet, even a site well prepared for promotion requires constant optimization – this way it is better visible to search engines, which means it quickly rises to the TOP positions.
Key Internet Marketing Channels for a B2B Site
For an online store, SEO and contextual advertising are often enough – the flow of customers to the site is very decent. But due to the fact that the target audience of B2C is much narrower, other tools should also be used.
1. Content Marketing
Many companies have a narrower catalog than online stores, so it is worth covering at least every product category with search engines. For them, you need to select keywords, prepare articles that meet the criteria listed above. In some cases, you can limit yourself to only the highest margin products.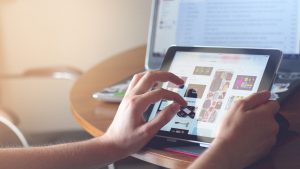 2. Email distribution
This method shows very good results, but there are several features:
Make sure you have a content plan. Writing and sending letters should not be ad hoc. You must clearly understand with what offer you go to the client.
Use only your database. Any contact with a client or potential buyer should be recorded in CRM, it is also desirable to obtain consent to send news and novelties, promotions, etc.
DO NOT use purchased databases. Firstly, there is no guarantee that such a database fully meets your requirements for the portrait of the target audience. Secondly, during the working day, employees of a potential client can receive a lot of letters, so if they do not know who the addressee is, no one will open the letter – it will simply go into the furnace.
3. Crowd marketing and social media
Do not forget about features such as specialized forms and social networks. Yes, Facebook and Instagram, with the right approach, can come in handy here too. Such manifestations can be in the form of answers to questions, hidden advertising (for example, a storyteller on the topic "How to open a cafe?" Can tell what control system they have chosen, where they bought the equipment, what it is, etc.).
4. Setting up remarketing
The best way to remind yourself is remarketing. Given that the decision process in this market is long, the effect of "constant flickering" allows you to be in front of a potential client all the time.
5. PR-articles in the media
Many business people read trade publications that have recently moved online. Give comments in market reviews, encourage writing about you – think carefully about the newsbreak.