11 trends B2B loyalty programs
Loyalty programs in B2C are no longer a surprise, moreover, with the development of e-commerce, they have become an almost mandatory tool for achieving marketing goals. It's different when it comes to the B2B market. For B2B companies, the expediency of introducing loyalty programs is explained by the fact that sales are customer-oriented and give more profit than sales to end consumers. Therefore, such programs differ significantly from B2C analogues in terms of trends and incentives, and retaining and attracting new members requires much more effort.
We are shared the trends that should be added to your B2B loyalty programs to improve audience relations and ROI.
Loyalty program as a separate ecosystem
The functionality of loyalty programs is no longer based only on information about points, promotions and special offers. Members are increasingly looking for content in programs that will help them both with solving business problems and with career growth. It is important to combine personal engagement with business benefits.
Providing participants with individual knowledge, access to research that takes into account the specifics of their business will further increase the attractiveness of programs for both current and potential participants.
Gamification
Make game elements part of your app or use them for activities and promotions. Rewards for completing tasks provide additional benefits, create a sense of expertise and strengthen your connection with the customer. For example, some of them can remain hidden until the user completes a short survey. Using in-game currency and leaderboards can be a great way to motivate users to interact with your app more often, spend time in competitions, and earn new rewards.
When adding gamification elements to your loyalty program, you should keep in mind the goals: why are you using this mechanic, what do you hope to achieve? You also need to understand which games your audience is most willing to play in order to adapt your gamification in the best way possible.
Chatbots
Messengers have become a common part of our communication, including in business. Integration of chatbots has taken it to a new level. And this trend continues to grow, gaining popularity in loyalty programs. It is a convenient tool both for business (because it helps to automate work, improve customer experience and launch a new product in a non-standard way) and for the client (because he receives service 24/7).
What are the benefits of introducing chatbots in gambling?
To connect a casino through a bot means to get a steadily growing source of profit. Today this niche is free and offers operators huge bonuses.
Telegram-casino is a trend in modern gambling that allows users over the age of 18 to access the casino directly in the messenger. The chatbot helps him with this. It acts as an intermediary: it sends the player's request to the casino-platform and shows the result. Naturally, a similar scheme works not only in Telegram, but also in other messengers.
Chatbot casino offers users a set of traditional online gambling games, free spins, bonuses, technical support. The player can easily place bets, make deposits and withdraw winnings.
Playing through the bot can be organized in two ways:
communication with the chatbot takes place using text messages;
the user plays using the interface buttons.
Omnichannel solutions
The transition to omnichannel is no longer an advantage, but rather a mandatory step towards building long-term relationships with customers. To successfully implement this solution, determine which channel your audience uses most often – and focus on creating a continuous positive experience in it, and then move on to others. The main thing is not to forget that all points of interaction should have a holistic communication.
Hybrid approach
You need to understand how, when, why and where your members prefer to interact with you. Find out if users always want to receive answers in a chatbot or if they would like to communicate with a live person in case of problems. Combine online and offline tools to provide the best customer experience.
Maximum personalization
Use your loyalty program as a platform for researching your audience, their journey and behavior. Based on this data, increase the level of personalization in working with customers: form offers and provide individual adaptation of services. This will not only increase the personal importance of each customer, but also create an emotional connection with your company.
Optimization of conversion rate
Always remember about the customer journey, test it and improve it. The speed of response to actions, UI and UX design, interactivity – all this affects the use and retention of your audience, and ultimately, sales.
Virtual gift fund
Optimize your time and logistics costs and refuse from physical gifts. Exchange accumulated points for online certificates and discounts from partners in the form of promo codes provide more freedom of choice for both you and your audience.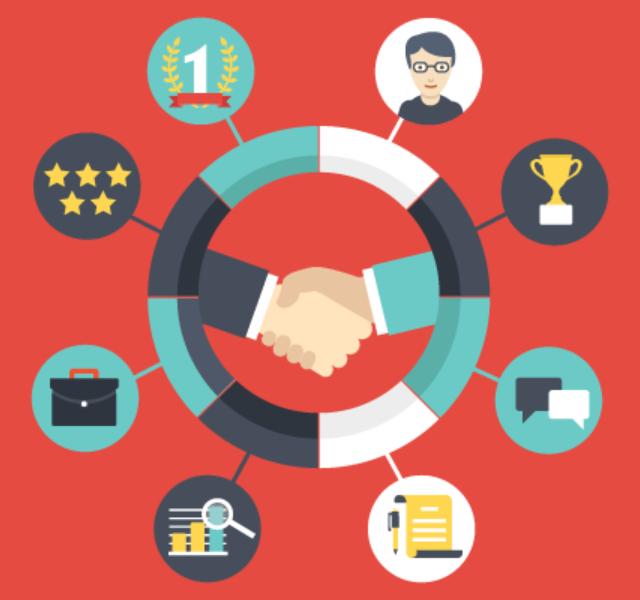 Integration of CSR projects and charity programs
Make your loyalty program part of your corporate responsibility. Give your audience the opportunity to join charity in a simple and clear way by transferring points from your program. This way you will avoid the problem of unused points, stimulate the audience and establish an additional emotional connection.
Duration of programs
Competition is getting tougher every year, and loyalty programs are no exception to the general rule. To encourage your audience to stay with you in the future, give them a sense of privilege with special opportunities and rewards depending on how long they have been registered.
Referral programs
"Word of mouth is an effective tool in both B2B and B2C. Even more, because the audience is now much more demanding. It is difficult to influence its opinion with the help of usual marketing tools, but the advice of those who are trusted works. Reward customers who share information about you and attract new members.